Do you know what's worth fighting for,
When it's not worth dying for?
Does it take your breath away
And you feel yourself suffocating?
Does the pain weigh out the pride?
And you look for a place to hide?
Did someone break your heart inside? You're in ruins
Chorus:
One, 21 guns,
Lay down your arms, Give up the fight
One, 21 guns
Throw up your arms into the sky,
You and I
When you're at the end of the road
And you lost all sense of control
And your thoughts have taken their toll
When your mind breaks the spirit of your soul
Your faith walks on broken glass
And the hangover doesn't pass
Nothing's ever built to last, You're in ruins (Chorus)
Did you try to live on your own
When you burned down the house and home?
Did you stand too close to the fire?
Like a liar looking for forgiveness from a stone
When it's time to live and let die
And you can't get another try
Something inside this heart has died, You're in ruins (Chorus)
At first glance, such a song seems to be quite opposed to Christianity. Those who look for forgiveness (a crucial tenant of Christianity) are called liars. Yet on a more basic level, Green Day speaks honestly of what it means to be truly human and in doing so has coincidentally struck to the core of Christianity.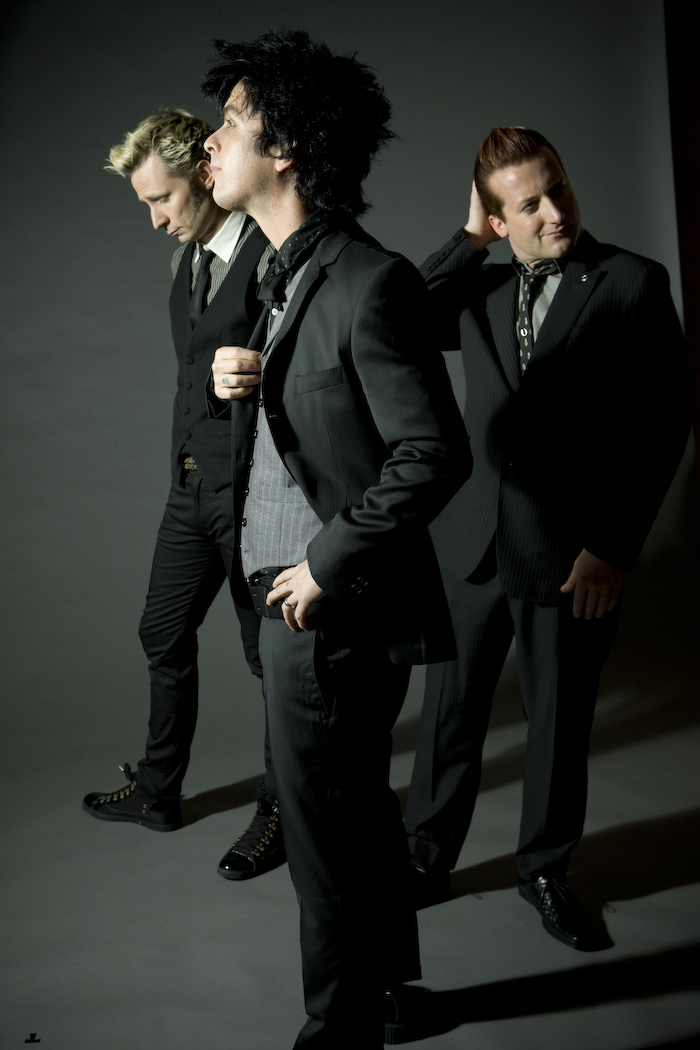 First, those who live by their own strength do not find life, but death and destruction ("Did you try to live on your when you burned down the house and home?"). Autonomy is a false hope, as St. Paul says, "For I know that nothing good dwells in me, that is, in my flesh. For I have the desire to do what is right, but not the ability to carry it out" (Romans 7:18). Or as Jesus said, "Whoever abides in me and I in him, he it is that bears much fruit, for apart from me you can do nothing" (John 15:5). Within the album as a whole, it could be said that the wreckage of Christian's life is cause by his struggle for independence.
And more clearly, Green Day sees death and inaction as the birth to love. The verses describe a life that is marked by disappointment, loss, and despair. And yet in the ruins of life Armstrong does not advocate trying harder and pressing on, but giving up the fight and dying -- "one, twenty-one guns, throw up your arms, give up the fight"). Such a passivity in face of death is the confession: "There is no health in us." This does not breed more despair but
love
-- "one, twenty-one guns, throw up your arms into the sky - you and I." In death, one passively finds love.
Similarly, Christianity understands humanity as caught within the matrix of death as produced by sin and its servant, the law (1 Cor. 15:56). In the face of death, the solution is not to fix what is wrong (self-help, etc.) or find comfort in the supposed pleasures of life (fantasy football, iphone apps, a good book, being nice etc.) -- all of which are projects of self-justification. Instead of fighting death, we passively accept death as the just penalty we deserve. Paradoxically, this confession is the birth of faith and love because of Christ's death and resurrection. As St. Paul says, "through the law I died to the law, so that I might live to God. I have been crucified with Christ. It is no longer I who live, but Christ who lives in me. And the life I now live in the flesh I live by faith in the Son of God, who loved me and gave himself for me" (Galatians 2:19-20).